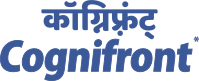 Engineering Mechanics
User Rating 4.8 (Total 80,629 votes)
Also known as applied mechanics, and feared by many students, engineering mechanics requires significant visualization. The engineering mechanics software by Cognifront covers two major aspects of mechanics, namely Statics and Dynamics. Excellent graphical demonstrations are available for all theory concepts. Engaging three dimensional (3D) figures ensure effectiveness in understanding from point of view of students. Plenty of solved examples clarify every aspect. You also get an innovative visual glossary that explains details of tough terms.
Benefits
Inspire your classroom.
Boost visualization of learners.
Capture attention of your distracted students.
Reduce your efforts.
Get more time for planning.
Feel extra energetic for interaction with students.
By looking at Cognifront Engineering Mechanics, I feel I should take admission to FE again.
5.0
- Dr. M.D. Waghmare
Professor, Government Polytechnic Jalna, Maharashtra, Bharat
I am writing this email as a FEEDBACK email to your products purchased by our college i.e. Bharati Vidyapeeth Deemed University, College of Engineering, Pune, Maharashtra. As I am also in the capacity of computer laboratory incharge of the Civil Engineering department of our college, my feedback for your product "COGNIFRONT's Engineering Mechanics Exam Guide Universal" software is very positive. The software has a great interface with audio & video compatibility for problem solving for the subject "Engineering Mechanics". Various other distinct features/services provided by COGNIFRONT which adds to the ease of purchase is (1) Very easy installation (2) Very helpful telephonic assistance & support in case of any problem. (3) Easy to adapt interface (4) Doesn't require internet except for installation & updates (easy to use at remote places). I wish all my best wishes to COGNIFRONT for all it's future endeavors & there will always be a positive response from our college for other softwares developed by you related to our stream.
5.0
- Prof. Vipin Chandra Mishra
Assistant Professor, Bharati Vidyapeeth Deemed University, Maharashtra, Pune
Engineering Mechanics teaching tool is nice
5.0
- Prof. Joydeep Roy
Assistant Professor, NIT Agartala, Tripura, Bharat

76