Our brief background
Our brief background
The Meaning of "Cognifront"
The word "Cognifront" is a combination of two words "Cognition" and "in the forefront of".
Cognition itself derives from a latin word cognoscere (first appeared in year 1375) which means "the mental action or process of acquiring knowledge and understanding through thought, experience, and the senses."
What do we do?
Cognifront delivers industrial technology solutions to customers that include BOSCH, CEAT, and AutoDESK. Cognifront also develops excellent eTeaching Tools used by IIT Madras, IIT Guwahati, Don Bosco University, University of Oslo in Norway, IIT Bombay, IIT Patna, University of Nairobi in Kenya, NIT Surat and such 100+ institutions in India and abroad. Cognifront's innovative low cost IoT kit is used by 20+ institutions. Cognifront also offers certificate courses in Machine Learning, Deep Learning, IoT that are highly recognized in industry and have placed more than 45 students in academic year 2019-2020 at top companies that include Infosys, Cognizant, Zensar, and TCS (Tata Consultancy Services)
About Founder & CEO Suchit Tiwari (सुचित तिवारी)
Suchit has led development of 12 products at Cognifront. Before Cognifront, he worked at GE (General Electric) - where Edison created the world's first lightbulb and video camera. At GE, Suchit built India teams for GE Historian and GE Proficy RX products. He also architected GE Sensing OPC Server. These products are being used in pharmaceutical, oil & gas industries. GE awarded him the CEO Innovation Prize for his pioneering work and Service Awards for high performance.
Prior to GE, Suchit worked at Oracle Corporation where he delivered Oracle CADView 3D product from Oracle PLM eBiz Suite. Before Oracle, he worked at Microsoft Corporation. At Microsoft Suchit delivered advanced applications for Microsoft J# (J sharp) .NET
Suchit earned his M.S. Computer Science & Engineering from BITS Pilani, B.E. Computer Science & Engineering from Pune University - both with Top distinctions. He is a State Merit rank holder in HSC & SSC. Suchit also has Gold Medals in Mathematics at National & State Levels. He has won several Best Paper Awards for his technical publications. He is Life Member of Computer Society of India (CSI)
Suchit plays Tabla (तबला : Indian Percussion Musical Instrument) and loves to read a lot. He has earned the Legend rating by one of the largest developer communities in the world : The CodeProject
What do our users talk about us?
Cognifront products are built with excellence. But don't take our word for it! Let's see what the world has to say about us.
Love & Respect (Egypt)

Amazing Upload. More of this! Useful Stuff! Thank you.
Huge wisdom condensed properly in Book

I really appreciate the book. You have put in a lot of most useful information in a manner that amounts to putting "Sagar in a gaagar" Heartiest congratulations!
Good addition to my Books collection

This is a very good reference book and it is a nice addition to my collection of books.
Great Time with Cognifront

I had a great time learning from Cognifront. I look forward to such internships at Cognifront again.
Pleasant Internship Association

Thank u Mr.Suchit.It was really a pleasant journey to travel with cognifront for the past 30Days in developing our interest towards ML. It was such a nice experience we had with Cognifront and all were really very studious and sincere in the journey of providing knowledge. Thank u for all our mentors Dr.Tiwari, Ms.Pooja, Ms.Preethi and Mr.Suchit. Hope to Continue the journey with Cognifront for the next programme too. Thank u.
Lovely Visuals

great video!! I love the visuals!!!! I understand relative motion now!!!?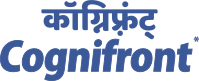 Copyright © 2020 Cognifront All Rights Reserved
We love music, chai and of course people! Drop in to meet us anytime :)
Made with
in Nashik