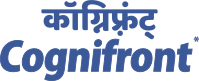 Basic Electronics Engineering
User Rating 4.4 (Total 15,823 votes)
Nothing gets as trendy as Electronics. Its applications in smart devices is the heart of today's technology. Become the famous electronics teacher in the college with this powerful tool. Show students electronics in 3D with 3D Stereo Visuals. Students can now play with electronic components with Interactive Modules. See the working of Microcontroller in its dedicated module. Get ahead of time with this tool.
Benefits
Inspire your classroom.
Boost visualization of learners.
Capture attention of your distracted students.
Reduce your efforts.
Get more time for planning.
Feel extra energetic for interaction with students.
I Anand Srivatsa Associate Professor of Electronics and Communications Engineering have been using Cognifront's two of their products "Basic Electronics" and DSA. The products are of high quality and made with utmost care and ingenuity. I really appreciate the effort put to make such content with animation and video, that students and anybody who would like to learn the subject can learn fast. I really recommend their products with 10/10.
5.0
- Anand Srivatsa
Head Software Development and Solution Center, National Institute of Engineering, Mysuru, Karnataka, Bharat
I used Cognifront product in my engineering. It is very useful. Convey my best wishes to sir
5.0
- Sagar Diwane
Executive Project Management, Fox Solutions, Nashik, Maharashtra, Bharat

40