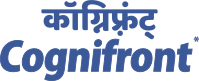 Basic Mechanical Engineering
User Rating 4.9 (Total 76,932 votes)
The fascinating world of machines now made even more exciting. Explore and get the feel of various mechanical systems right on your device with Machines Explorer. Learn mechanisms easily with Mechanisms Explorer. 3D Theory animations make it easier for students to learn and teachers to teach. Animated solved examples and Step by Step solved examples help students for exams.
Benefits
Inspire your classroom.
Boost visualization of learners.
Capture attention of your distracted students.
Reduce your efforts.
Get more time for planning.
Feel extra energetic for interaction with students.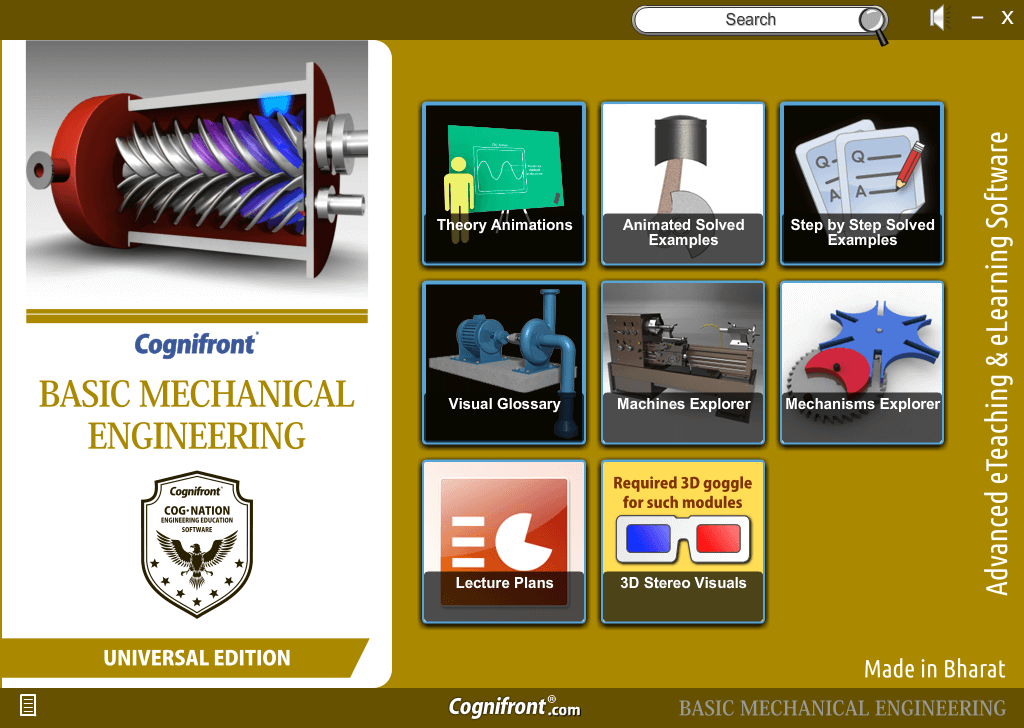 Cognifront product is nice.
4.9
- Prof.J.H.Pandit
Professor in Department of Mechanical Engineering, Government Engineering College Bhavnagar, Gujarat, Bharat
Your work on Engineering Graphics is excellent. We would like to have your ALL products for Mechanical Engineering in our college which in Top 10 colleges in Anna University.
5.0
- Prof. K. Rajakarthikeyan
Professor in Mechanical Engineering Department, Panimalar Engineering College, Chennai, Tamil Nadu, Bharat
Hydroelectric Power Plant video and mechanical engineering videos are necessary for all students. I recommend for all.
5.0
- Prince Hareesh Metri
Student, Mysore, Karnataka
Cognifront software is useful for understanding and visualization of difficult concepts of Engineering Graphics,first year B.Tech - all branches students and Second year Mechanical Engineering students are also benefitted.
5.0
- Dr. Pravin Prabhu
Assistant Professor Department of Technology, Shivaji University, Maharashtra, Kolhapur
We have been using Cognifront eTeaching Tools in our classrooms and laboratories for past 4 years. These software are simply amazing. Very good. Very useful for students and even more useful for Teachers
5.0
- Dr. Rangnath Lolla
Professor in Department of Mechanical Engineering, KL University, Andhra Pradesh, Bharat

55