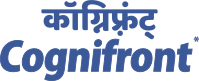 Symbiotic Relationship : Academia Industry Interaction
User Rating 4.9 (Total 1,698 votes)
Industry, the world over, is under tremendous evolutionary pressure. Industrial structure is constantly changing driven by: preponderance of information products and IT embedded products; transformative innovations in production processes; strategic shift towards continuous technological innovation that is driving commercial value; new emerging patterns of work that are gradually replacing older established ones; restructuring of jobs and workforce that are threatening traditional employment patterns and stability of jobs; major shifts in the very nature of skill requirements apart from skills in new knowledge domains; significant shifts in markets and their structure; and in delivery patterns and delivery platforms, to name some.
The book, 'Symbiotic Relationship : Academia Industry Interaction', is timely as the technical education system, barring a few national institutes, is functioning, more or less, in isolation from the world of work. According to Dr Mittal, technical education and industry exists as two separate worlds. Bookish knowledge being imparted to prepare students for achieving a degree qualification, for which the society has glamour, may not have any place in the times to come. Realizing this, Dr. Mittal, drawing on his personal experience, surveys, and studies, has identified the deficiencies in the system and their causes. To name a few, inadequate understanding of the profile of an engineering graduate, inadequate teacher preparation to teach, inadequate or no relevance of practical work in the laboratories and workshops, producing low or nil reliability certificates by majority students who undergo summer training, one or two project assignments by the whole class, lack of focus on producing entrepreneurs, etc.
Table of Contents
Present Scenario of Industry Academia Networking
Teaching Learning Process - Critical Analysis
"Concept of Use" in Technical Education
Curricular Aspects for Promoting "Concept of Use"
University Industry Linkage at BITS, PILANI
Pilot Experiment on Interactive Networking
Enlargement of Pilot Experiment
Some Abstracts from AICTE Internship Policy Guidelines
Developing Symbiotic Relationship
Interactive Networking - Suggested Models
Glossary
Appendices
Dimensions :
176 x 242 mm
Weight :
336 g
Pages :
178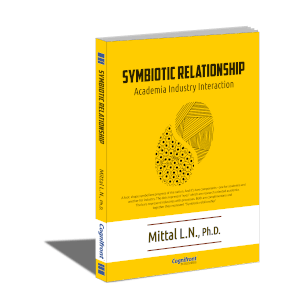 Book on Symbiotic Relationship : Academia Industry Interaction from Cognifront Publishers is very relevant in the present days of rapid development of industry which puts a lot of pressure on the institutions so that their students have to be prepared to be acceptable to the contemporary industry. I highly recommend this book to Principals and educational administrators.
5.0
- Dr. P. Narasimha Reddy
Executive Director, Sreenidhi Institute of Science and Technology, Telangana, Hyderabad
Symbiotic Relationship : Academia Industry Interaction contains valuable field-level advice. It is based on rich experiece of author on how to build mutually beneficial linkages between industry and educational institutions, leading to better employment and quality of graduates as well. Detailed impressions emailed.
5.0
- Dr. M.M. Malhotra
Ph.D.(MSB); FIHE; LMISET; M.Kappa Delta Pi( Honor Society in Education); Former Principal/Director; Education Specialist/Consultant World Bank, ADB, UNESCO,EdCil, NITTTR, Chandigarh, Bharat
Thank you sir. I am just asking our librarian to order 5 books [Symbiotic Relationship : Academia Industry Interaction]. We have to be learning from the experience of stalwarts like you.
4.9
- Vishwa Mohan Bansal
Chairman of New Delhi Institute of Management, Formerly Civil Servant Government of India, New Delhi Institute of Management, New Delhi, Bharat
Dear Mr. Suchit Tiwari, I thankfully acknowledge the receipt of the book 'Symbiotic Relationship - Academia Industry Interaction' by Dr. L N Mittal. I congratulate you and Dr. Mittal for this creative and timely work. The printing and layout of the book is impressive. I am sure that the book will be of immense use in implementing some of the features of the New Education Policy (NEP-2020) Thanking you once again
5.0
- Dr. L.K. Maheshwari
Former Vice Chanceller, Birla Institute of Technology and Science (BITS), Uttar Pradesh, Lucknow

33