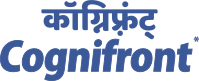 Grooming Engineers
User Rating 4.9 (Total 1,427 votes)
A collection of gentle guidelines for students that will shape them into professionals of tomorrow. Dr. Mittal takes students through very practical steps that are time-tested through his vast experience. The book is a good read even for teachers in case they want to develop such a mindset as to effectively communicate to the students in order to create tomorrow's high quality generation.
Table of Contents
Where Do Engineering Students Stand Today?
Who is an Engineer?
Role of Engineers in Sociao-economic Development
Career/Employment Opportunities
Expectations of The World of Work
Importance of Lecture and Tutorial Classes
Importance of Practical Classes
Importance of Industrial Training
Importance of Project Work
Developing Soft Skills
Entrepreneurship as a Career
Enhancing Employability
Glossary of Terms Used
References
Book's Foreword by
Prof.(Dr.) Ashoka Chandra
Ph.D. Cornell University, FNAE, FNASC, Dist. Fellow IETE, FIE, FIASS
One of founding directors of AICTE
Former Special Secretary of Technical Education,
Former Educational Adviser,
Ministry of Human Resource Development,
Government of India
Dimensions :
176 x 240 mm
Weight :
258 g
Pages :
136
I liked this Book. I am working on teaching quality improvement, hence this book may be useful. The teachers need to take up their profession as their passion, instilling newness in day-to-day teaching making it interesting for students. More so, a huge knowledge base is available at present which they should make use of. Finally, engineering education needs to be more practical, promoting more meaningful and interactive path to building employable engineering graduates. A huge number of engineering graduates are un-employable they need more industry and corporate exposure. The course and teaching must be inclusive. I do knowledge sharing,Corporate grooming for students of engineering college.
5.0
- Prof. Bonani Dhar
Professor, IIST, Madhya Pradesh, Indore
Very good, quick immediate response from Cognifront support. I bought Grooming Engineers book and also atteneded Machine Learning Internship
5.0
- Prof. M. Nirmala
Associate Professor, Hindusthan College of Engineering and Technology, Tamil Nadu, Coimbatore

12
16