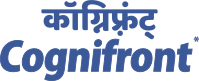 Engineering Graphics
User Rating 4.9 (Total 146,372 votes)
The language of communication between various engineering departments, engineering drawing or technical drawing or engineering graphics demands spatial rotation and folding abilities. The engineering drawing software by Cognifront gives you powerful interactive tools to explain glass box theory, various views of objects and techniques of projection. Three dimensional (3D) figures are used extensively to ensure that true essence of the subject is covered. Unique teaching-learning process driven tools like intersection of objects are given in the software.
Benefits
Inspire your classroom.
Boost visualization of learners.
Capture attention of your distracted students.
Reduce your efforts.
Get more time for planning.
Feel extra energetic for interaction with students.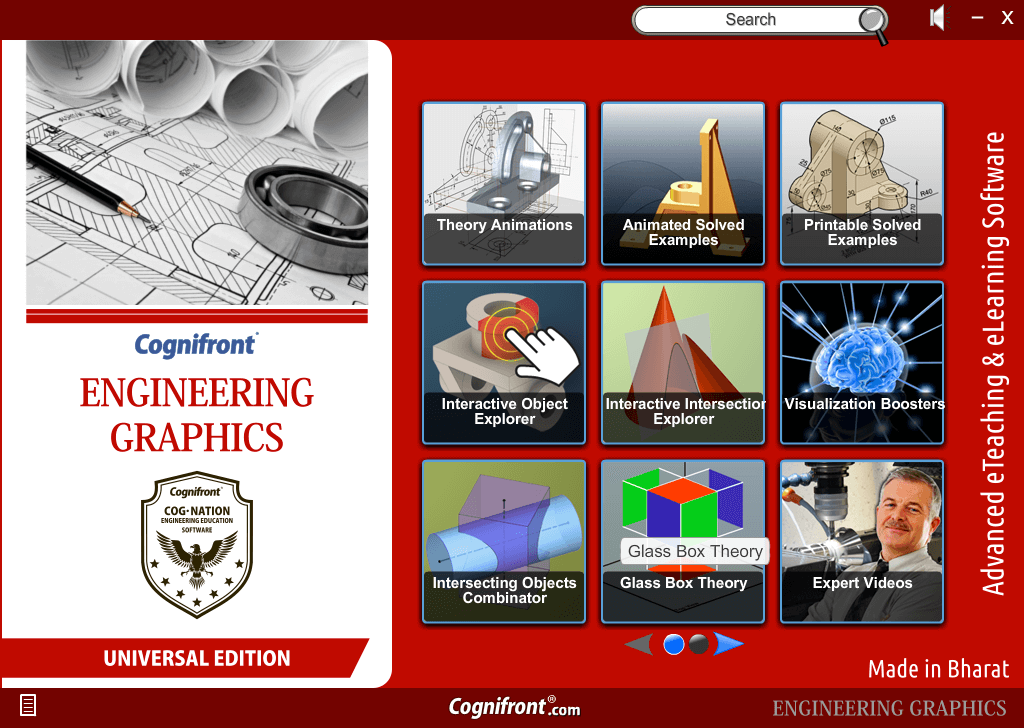 Great Work! Great Effort!
5.0
- Arvind Thangli
Director of Sales, Asia Pacific, Autodesk Inc. Makers of AutoCAD Software, San Rafael, California, USA
The Cognifront Engineering Graphics Software is very best software. The animation is the best way of representation. Drawing views such as Front view, top view, side view etc. are presented at best level, within 10 minutes students can capture the particular topic. This software is very useful for engineering colleges and polytechnic colleges.
5.0
- P. K. Chandrashekar
Lecturer-Mechanical Department, Sau. Venutai Chavan Polytechnic Sinhagad Technical Education Society, Vadgaon (Budruk), Pune, Maharashtra, Bharat
I have seen your product with one of my colleagues at IIT Patna. It is a very useful product. I have also studied your website in detail. I want to buy your product for Engineering Graphics.
5.0
- Dr. Srikanth Bontha
Assistant Professor, Indian Institute of Technology IIT Patna, Bihar, Bharat
Your work on Engineering Graphics is excellent. We would like to have your ALL products for Mechanical Engineering in our college which in Top 10 colleges in Anna University.
5.0
- Prof. K. Rajakarthikeyan
Professor in Mechanical Engineering Department, Panimalar Engineering College, Chennai, Tamil Nadu, Bharat
Cognifront software is useful for understanding and visualization of difficult concepts of Engineering Graphics,first year B.Tech - all branches students and Second year Mechanical Engineering students are also benefitted.
5.0
- Dr. Pravin Prabhu
Assistant Professor Department of Technology, Shivaji University, Maharashtra, Kolhapur
I bought Engineering Graphics. These Cognifront videos are very good. One video is not playing fully. But all others are very helpful. All students from my batch find them very useful. We may purchase full first year set very soon.
5.0
- Debanjan Das
Civil Engineering Student, NIT Silchar, Assam, Bharat
Cognifront Engineering Graphics eTeaching Tool is very interesting software. I searched the internet and found this to be a very good resource. I like it very much.
4.8
- Prof. Bright Khaki
Associate Professor, Zambia ICT College, Ndola, Zambia
69