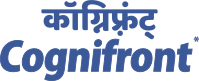 Basic Electrical Engineering
User Rating 4.5 (Total 8,972 votes)
Electrical Engineering just got more electric. Get charged up results with incredible 3D theory animations. Theorems and Laws are provided separately to help students learn them faster than ever. Go ahead of time and master solving problems with Animated Solved examples. Interactive Modules allow students to play with electrical components. Teachers also save their time and energy in explaining difficult concepts.
Benefits
Inspire your classroom.
Boost visualization of learners.
Capture attention of your distracted students.
Reduce your efforts.
Get more time for planning.
Feel extra energetic for interaction with students.
Cognifront, Thank you for making such useful products. I purchased Basic Electrical Engineering. Your products are recommeneded by my education counsellor and mentor. That means the products are respectable in education fraternity.
5.0
- Aditi Sonawane
Student of FE, KKWIEER, Maharashtra, Bharat
I have been using Cognifront Engineering Mathematics and Basic Electrical Engineering software. It is very useful for teachers as well as students in clearing basic concepts.
5.0
- Prof. Augustine Kuriokose
Lecturer, Government Polytechnic Pala, Kerala, Bharat
Whole material is nice and helpful in teaching Basic Electrical Engineering
5.0
- Prof. Anoop Arya
Associate Professor in Electrical Engineering Department, Maulana Azad National Institute of Technology, Madhya Pradesh, Bhopal

42